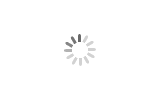 2060 Metal Cutting Machine
Brand G-CUT
Product origin JINAN,CHINA
Delivery time 15 days after receipt of deposit
Supply capacity 100 sets per month
Industry Applications
Fiber laser cutting machine can carry up to 8000W laser power, so cutting some thick plate, it is a very good choice. For example, agricultural machinery, textile machinery, food machinery and construction machinery and other large machinery and equipment manufacturing, usually use high power fiber laser cutting machine for processing. Suitable for stainless steel, carbon steel, silicon steel, aluminum alloy, titanium alloy, galvanized steel, aluminum-plating zinc plate, copper, and other metals.
Download
2060 Metal Cutting Machine
Fiber laser cutting machine with cover and exchange table
Features
1.Safety and No Pollution
a.With a fully enclosed design;

b.The observation window adopts an European CE Standard laser protective glass;
c.The smoke produced by cutting can be filtrated inside, it's non-polluting and environmentally friendly;

d.The weight of machine is 7500kg.
2.The Segmented Rectangular Tube Welded Bed
a.The internal structure of the bed adopts the aircraft metal honeycomb structure, which is welded by a number of rectangular tubes. Stiffeners are arranged inside the tubes to increase the strength and tensile strength of the bed, it also increases the resistance and stability of the guide rail so as to effectively avoid the deformation of the bed.
b.High strength, stability, tensile strength, ensuring 20 years of use without distortion;
c.Thickness of rectangular pipe wall is 10mm and weights 4500 kg.
3. Auto Focus Laser Cutting Head
a.Without Manual Focusing
The software automatically adjusts the focusing lens to realize automatic perforating and cutting plates of different thickness. The speed of automatically adjusting focus lens is ten times of the manual adjusting.
b.Bigger Adjustment Range
Adjustment range -10 mm~ +10mm, precision 0.01mm, suitable for 0 ~ 20mm different types of plates.
c.Long Service Life Collimator lens and focus lens both have water-cooling heat sink which reduces the temperature of the cutting head to improve the life of the cutting head.
4.12000W IPG Fiber Lasers Source
a.World Famous Brand laser cutting machine YLS-CUT series high power fiber laser of IPG. Powerful cutting ability with stainless steel, aluminum and other metal materials, cutting thickness is up to 40mm.
b.Long Service Life The world leading IPG laser has stable performance, the service life can reach 100000 hours, and the overall quality of the equipment can be guaranteed safely.
c.Stable Cutting Performance Fiber laser source can produce excellent beam quality, finer cutting lines, higher working efficiency and better machining quality. Fully closed constant temperature working environment makes laser source more effective to ensure the stable operation.
5 The Third Generation Aviation Aluminum Gantry.It is manufactured with aerospace standards and formed by 4300 tons press extrusion molding. After aging treatment, its strength can reach 6061 T6 which is the strongest strength of all gantries. Aviation aluminum has many advantages, such as good toughness, light weight, corrosion resistance, anti-oxidation, low density, and greatly increase the processing speed.
Parameters
| | |
| --- | --- |
| Model | 1530CE 2040CE 2060CE |
| Working size | 1500X3000mm 2000X4000mm 2000X6000mm |
| Fiber laser generator | Raycus MAX IPG |
| Fiber laser power | 1000W/1500W/3300W/4000W/6000W/12000W |
| Max moving speed | 120m/min |
| Max cutting speed | Decided by laser power and material thickness |
| Max accelerated speed | 1.5G |
| Position accuracy | ±0.03mm |
| Repeat position accuracy | ±0.02mm |
| Table exchange time | <30S |
| Mode of exchange table | One key start to exchange table |
| Protect device for the cover | Light curtain protection, Automatic exhaust fan, more EMERGENCY |
| Max load of the worktable | 1000KG |