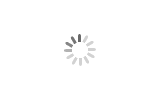 Industrial Plasma Cutter
Brand G-CUT
Product origin JINAN,CHINA
Delivery time 15 days after receipt of deposit
Supply capacity 500 sets per month
Industrial plasma cutting machine
Used in engineering machinery, shipbuilding industry,mining machinery, thick plate special-shaped cutting, riveting and welding industry,and other broad steel plate blanking industries。
Industrial plasma cutter is suitable for low-carbon steel, copper, iron, aluminum, galvanized, titanium and other metal plates.
Download
Industrial Plasma Cutter
Industrial plasma cutter
Features:

1.The beam adopts imported technology, a desktop frame, and a structure that better eliminates the torsion moment. The beam is a steel profile structure, so that it will not be deformed during long-term use.
2.The mechanical transmission system all adopts precision rolling bearings and the precision gears and racks with machining accuracy of the national standard 7 grade.
3.The drive system adopts a domestic high-subdivided motor. At the same time, in the horizontal and longitudinal gear transmission structure, an automatic gap compensation device is added, so that the transmission structure can accurately execute the instructions issued by the CNC system.
4.The longitudinal rail adopts linear slide rail to make it walk smoothly on the two rails. All equipment parts are treated with blackening and electroplating.
Technical Parameters:
Model

1325

1530

Processing Materials

Iron, aluminum, galvanized sheet, white steel plate, titanium plate

Working Area

1300mm × 2500mm

1500mm × 3000mm

Cutting Thickness

(40A) 0.5-10mm

(40A)0.5-10mm

(120A)3-16mm

(120A)3-16mm

(200A)3-25mm

(200A)3-25mm

Cutting Speed

0-8000mm/min

0-8000mm/min

Moving Speed

0-50000mm/min

0-50000mm/min

Power

8.5KW-10.5KW

8.5KW-10.5KW

Input Voltage

3 phase 380V

3 phase 380V

Power Frequency

50Hz

50Hz

Flies Transfer

USB Interface

USB Interface

Arc

Untouched Arc Striking

Arc Pressure Adjuster

Untouched Arc Striking

Arc Pressure Adjuster